Motion is a quarterly digital magazine for road transport professionals interested in learning more about the role of technology in freight transport, and how it might help make their operations more efficient.
Sign up today and receive this free publication straight to your inbox every 3 months, along with free access to back issues.
In the current issue
Eddie Stobart: Trucks, Tractors and IT Transformation
Microlise Transport Conference Preview
Apprenticeship Levy: Everything You Need to Know
Safety Systems: Improving Drivers' Vision
How Mapping Technology Works
Preventing Rollaways
Jargon Buster: Overrun Coasting
Plus lots more…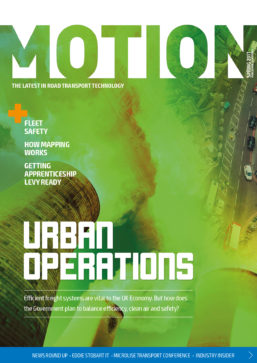 Subscribe now to the latest issue
We keep your private information private and will never share it with any third parties.
Motion Magazine Back Issues